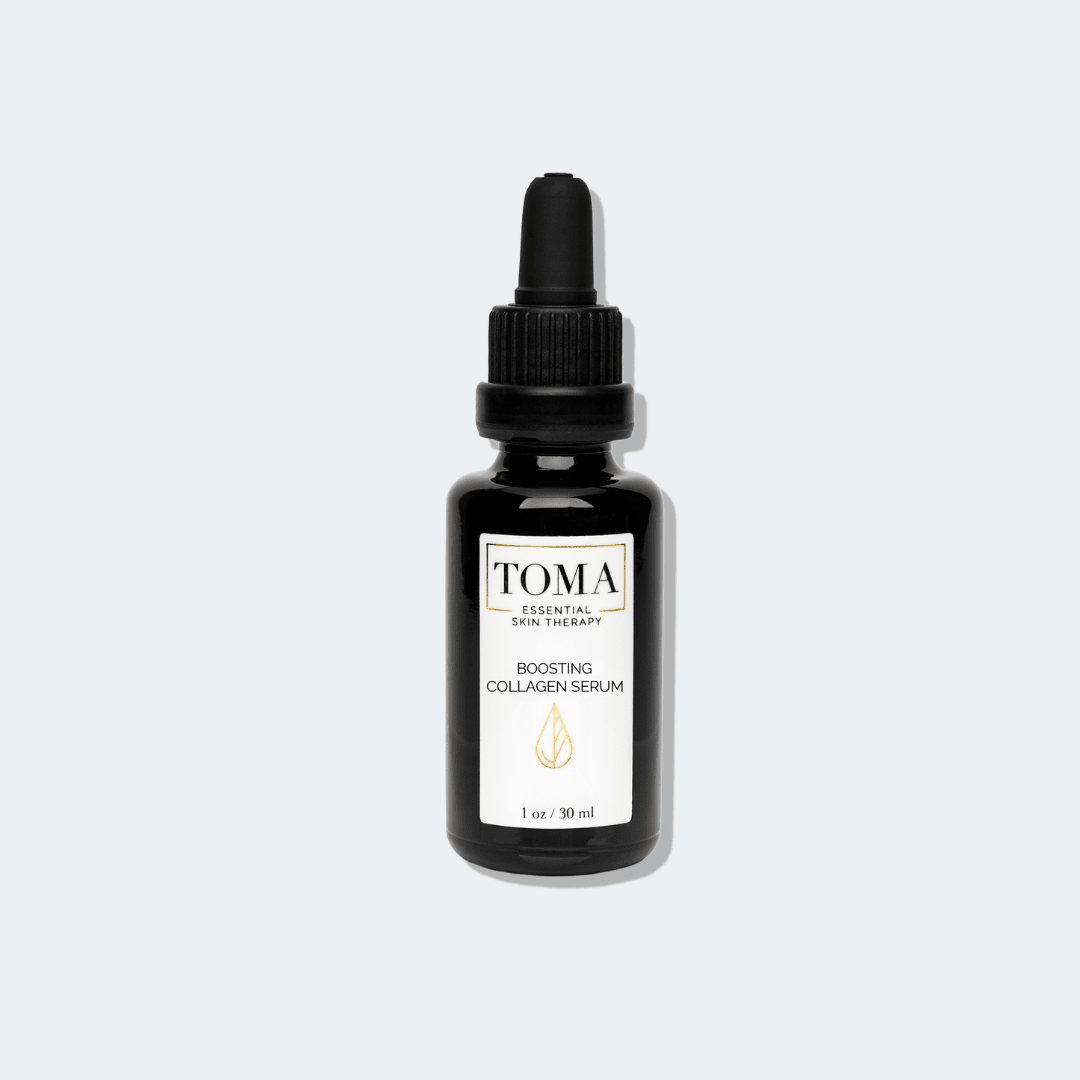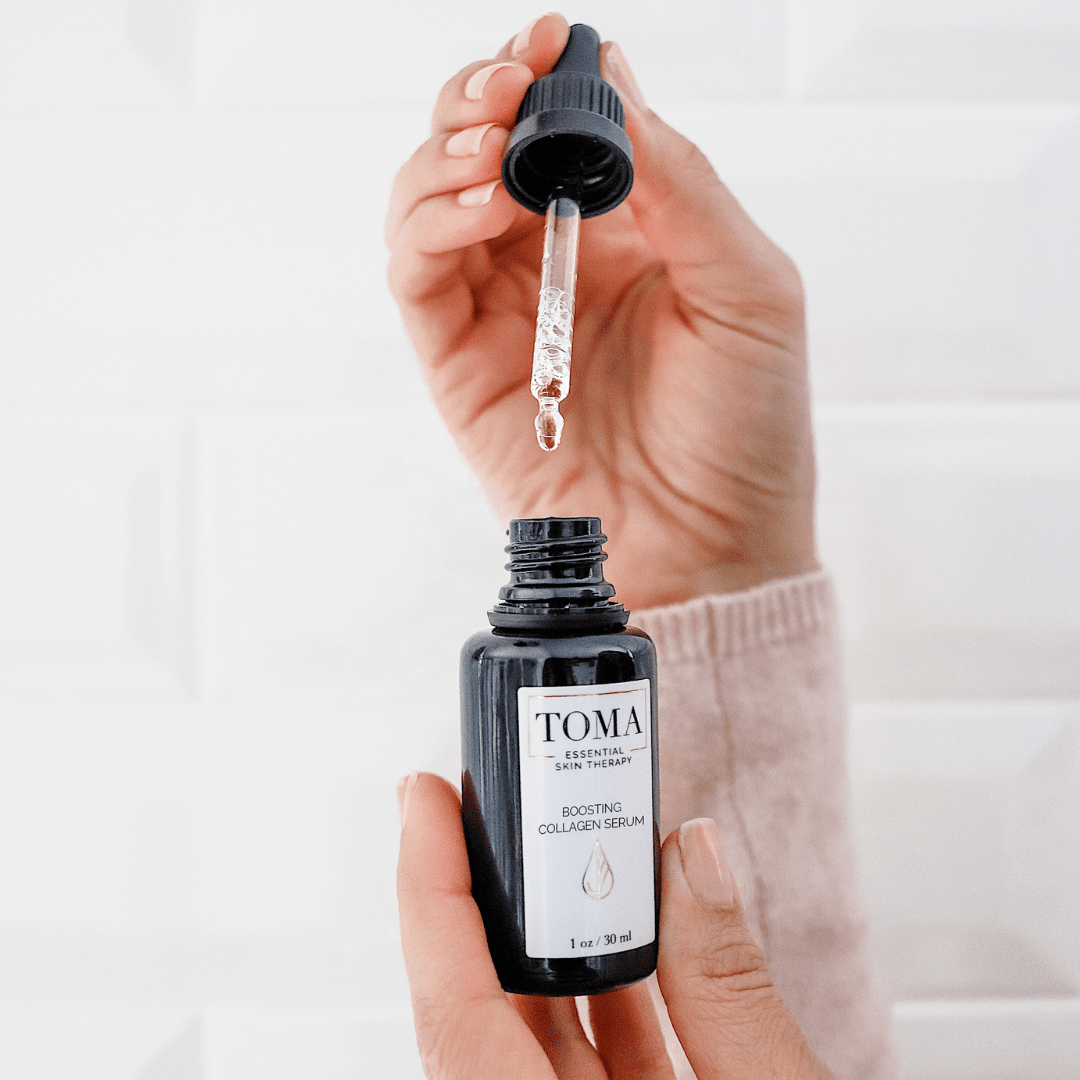 Boosting Collagen Serum
A plant based collagen corrective serum
This highly concentrated serum helps restore skin health and hydration. Hyaluronic acid supports moisture retention, vegan collagen enhances collagen production, and vitamin C fights against free radicals for vibrant skin.


formulated to work in synergy
Bioadaptive Botanicals
Vegan Collagen: Engineered from non-animal yeast and bacteria sources, vegan collagen molecules are able to penetrate the skin
Vitamin C: Bioavailable antioxidant that fights free radicals to reduce damage to the skin.
Hyaluronic Acid: Naturally occurring in the body, hyaluronic acid draws moisture from the air and keeps skin moist, holding almost 1000 times its weight in water
why we made it
Our Inspiration
Going beyond just a hyaluronic acid product, we set out to design a formula that helps stimulate the skin renewal process while restoring the skin's natural suppleness.
Engineered with vegan collagen proteins and boosted with vitamin C, skin is healthy, hydrated, and fine lines are minimized.
This water-based formula is applied immediately after washing, prepping the skin for ultimate absorption of layered products.
Apply ½ dropper to wet face and neck. Once absorbed, follow with Bioactive Regenerating Oil and moisturizer.
*Vegan Collagen, Hyaluronic Acid, *Vitamin C, and Radish Root Ferment. *Ingredients from organic farming. 100% of our ingredients are naturally derived.
Great Product
Love the Boosting Collagen Serum on my face. It is a great product along with the rest of Toma's skin products.
Better than I could have hoped
This product was given to me as a Christmas gift. Oh, my…I love it and many people have commented about how relaxed I look these days. I just ordered another because I missed it after just a few days after I ran out. I am not someone who cares about wrinkles or looking my age - this just makes my skin feel good and look happy. Well done, TOMA.
First Time User
I like the product but can't give you an honest opinion until I've used it for a bit longer.
Love!!
The healing enzyme serum has helped my face so much! I have acne prone skin and my blemishes and scaring have gone down so much! Love this product.