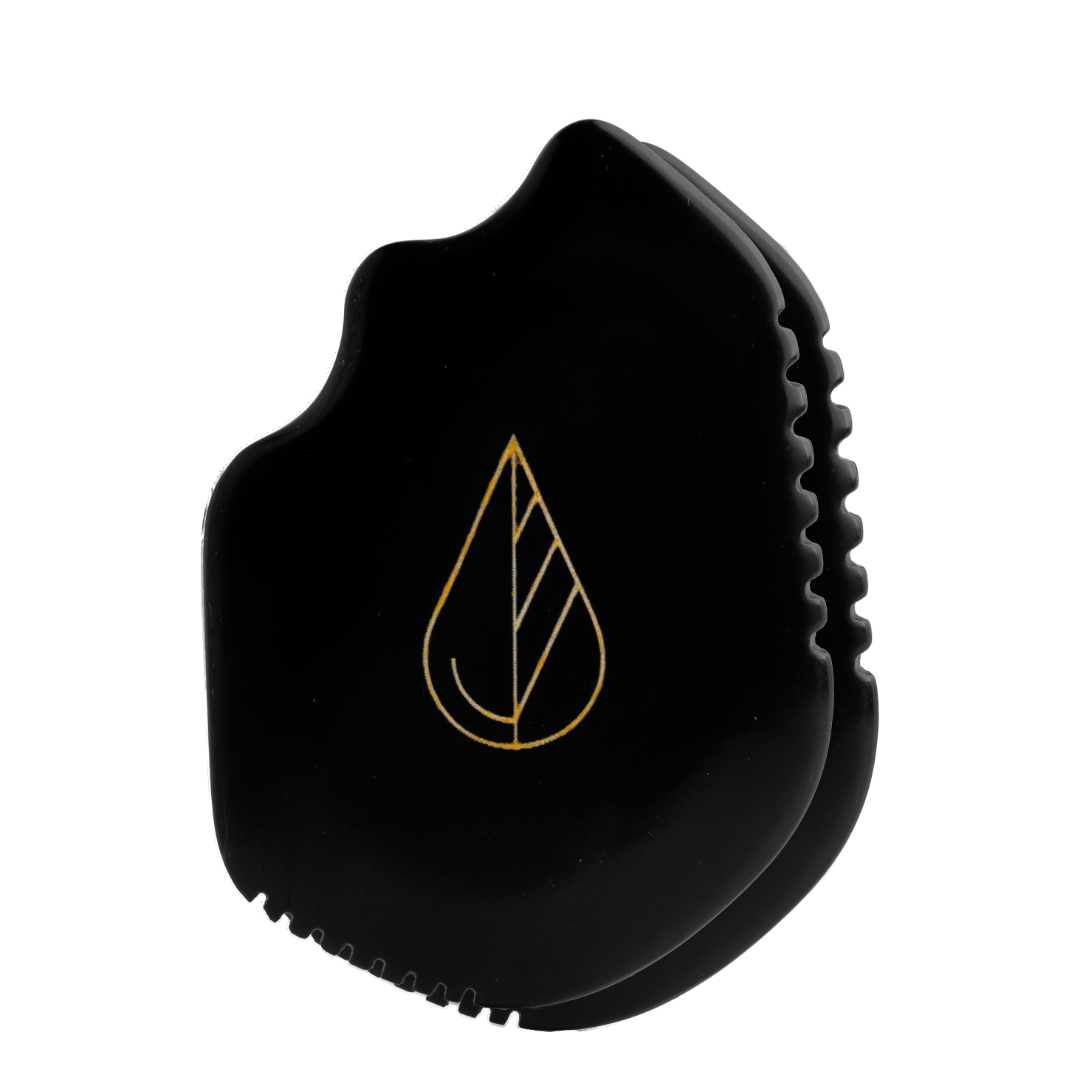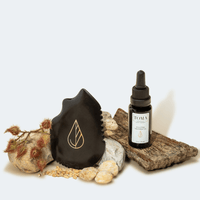 Facial Sculpting Stone
A traditional facial tool to improve microcirculation
Carved from bian stone, the material that has been used for centuries in Traditional Chinese Medicine, this tool eliminates toxins, reduces inflammation, and lifts and tones the skin. A pictorial guide detailing our proprietary gua sha technique is included with the stone.
Emits infrared rays to improve circulation and oxygenation of skin cells
Detoxifies the skin and releases tension
Minimizes the appearance of fine lines and wrinkles
Bian stone enhances focus and boosts brain function.
Bian stone cleanses the aura and encourages  a positive outlook.
the unique healing properties of
Bian Stone
This ancient stone was formed almost 65 million years ago when a meteorite collided with Earth. Traditionally used to shape many types of gua sha tools, bian contains 40 trace elements and minerals that through ultrasonic impulses nourish the skin and tackle fine lines, wrinkles, and breakouts. Its elemental properties improve microcirculation to enhance the production of collagen and elastin. 
why we made it
Our Inspiration
Knowing that not all gua sha tools are created equally, we wanted our facial sculpting tool to honor the traditional stone that predates acupuncture while providing elemental healing benefits. Our AcuGlow At-Home facial incorporates the tool's unique edges to benefit the different angles of the decollete, neck, and face. Use daily to increase circulation, enhance collagen production, brighten and tone.
Every Gua Sha Facelift Tool comes with a pictorial user guide that details the steps. This tool is meant to be paired with our Sculpting Treatment Oil and comes separately in case of loss or breakage (it is fragile, so keep safe).
Fabulous kit to continue at Home treatment!
I love offering this as an add-on to my clients after the Acu-Glow treatment. Such a great way to continue the journey to glowing skin at home!
beautiful gua sha stone and oil
My teenage daughter decided she wanted to gua sha (thanks to tiktok), so we are sharing the stone and oil. It's a beautiful stone. I love putting it in the fridge after out drinking for a night to have for my puffy face in the AM. I have extremely sensitive skin and the oil does not irritate it. Great products.
Acuglow
It is a lovely piece. Am enjoying working with it.
Love Toma!!
My winter skin was screaming for this oil when I ran out during the coldest, driest part of winter. Restores moisture and balances skin almost immediately. Love it all year round! Highly recommend it!